Charlie's Bar Mitzvah Project!
Got Books? We'd love them! Our next project is not just for heart kids, but for all kids! Help Charlie provide the gift of books to those in need! The Goal is $2000 and 200 books!
UPDATE: Wow! I've raised over $4000 and received over 200 books already!
Thank You to everyone who has donated so far. Remember: You may still donate until June 1, 2021!
"While I was in the hospital, escaping into a good book helped me get through it." (Charlie Levin, Age 12)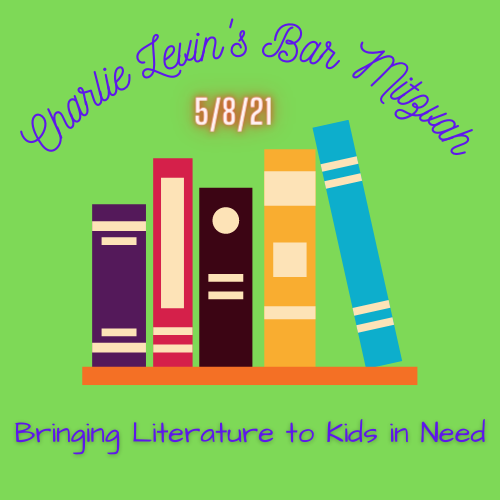 Your donation will help us stock the library shelves at Golisano Children's Hospital & go to Kids Need To Read, an organization that distributes books to communities without libraries or access to books.
Please donate by June 1, 2021!
Local donors looking to contribute physical books, fill out the form here.
If you would like to contribute money, click Donate Now!